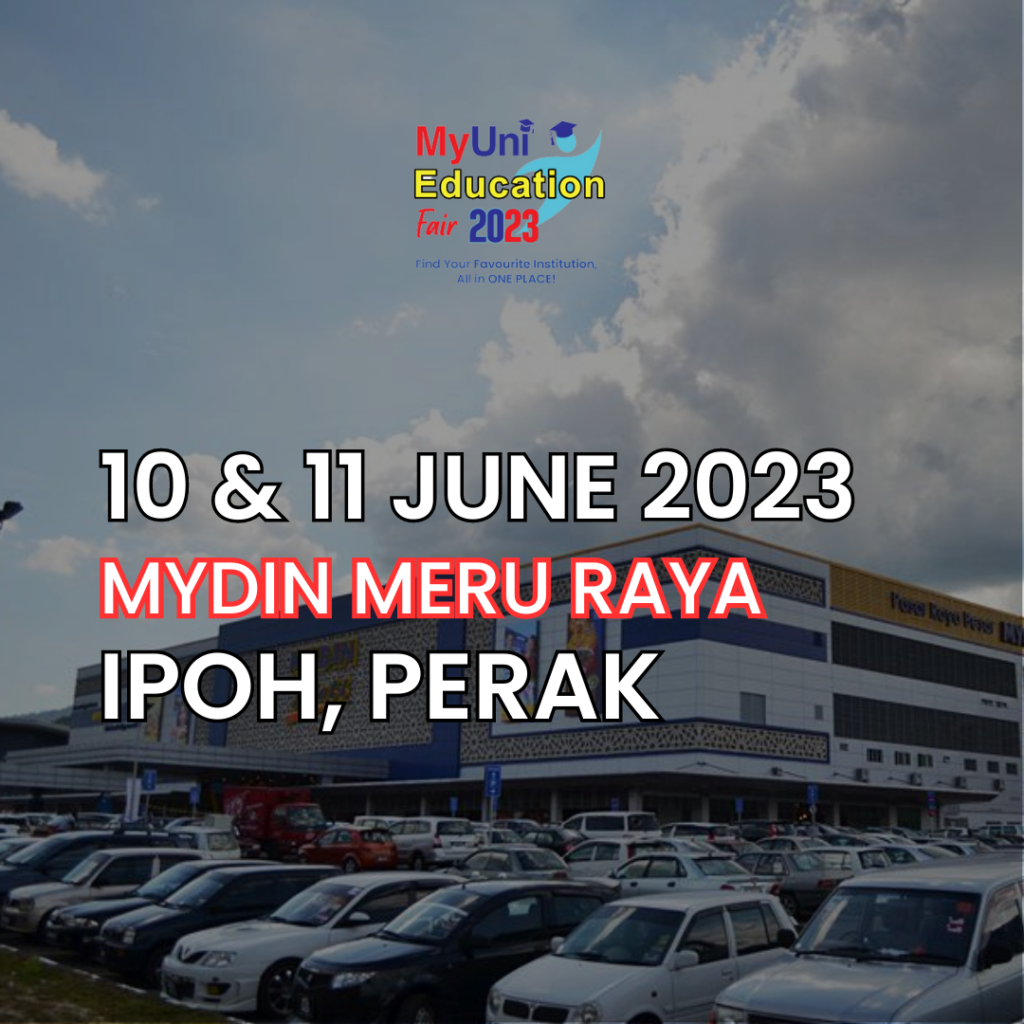 MyUni Education Fair will be at MYDIN MERU RAYA, IPOH, PERAK.
MyUni is the leading education listing platform in Malaysia which allows users to search for universities, colleges, private study centers, and scholarships. It also provides information on courses and tuition fees.
The fair will be held at the MYDIN MERU RAYA, IPOH, PERAK from 10:00 a.m. to 6:00 p.m on 10th & 11th JUNE, 2023.
By completing the register with MyUni Education Fair, the visitor got a chance to win a lucky draw on the event day.